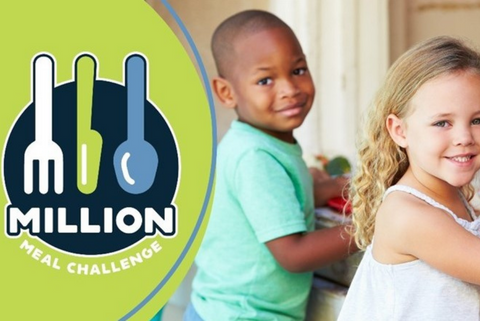 Million Meals Challenge
In October the Michigan Farm Bureau Family of Companies raised over $131,000 to support hunger relief efforts around the state. With each dollar equating to approximately five meals, the Family of Companies was able to provide approximately 655,000 meals to Michigan families in need.
The push was driven by Farm Bureau employees, members, county Farm Bureaus and Farm Bureau Insurance agents. All donations were matched dollar-for-dollar by Farm Bureau's For-Purpose efforts and the Agent Charitable Fund. The proceeds will be donated to the Food Bank Council of Michigan and distributed amongst Michigan's seven regional food banks.
"In Michigan, almost 300,000 children are facing hunger," said MFB President Carl Bednarski. "As a Family of Companies, we were excited for the opportunity to work together and help address this need. October's fundraising efforts will positively impact the hungry kids in our state, and we look forward to continuing this important work into the future." 
The Michigan Farm Bureau Family of Companies is committed to supporting its agents, employees, insureds, and members as they work collaboratively to end childhood hunger in Michigan.
The ACF, whose mission is to end hunger in Michigan, is a donor-designated fund administered through the Michigan Foundation for Agriculture, a 501(c)(3) contributing to the future of Michigan agriculture through leadership and educational programming. Through grant programs and donations, Farm Bureau agents, clients, and partners provide food and educational programs to Michigan residents struggling with hunger and aid the more than 3,000 hunger-relief agencies throughout the state.